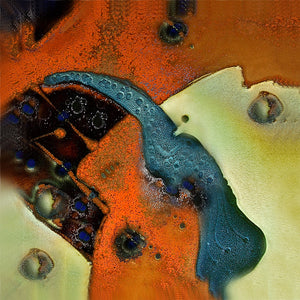 Abstract in three pieces for the Wall
This is available in multiple sizes and comes with a wall mount for each of the three individual pieces.  This is a metal print which will be sent directly to you from the printers.
It is a high quality print infused on aluminum.  These images were originally created as ceramic tiles and later modified by me in Photoshop.